KLANG AND ASSOCIATES
EST. 1994
Klang & Associates specializes in the shaping of new home interiors and senior housing communities. For over 24 years, K&A has been on the forefront of interior design providing forward thinking solutions to create captivating surroundings. Their team of 12 offers a blend of unique skills and synergistic strengths. Their scope of design experience covers the gamut from senior housing, model home interiors, hospitality and multi- family apartments.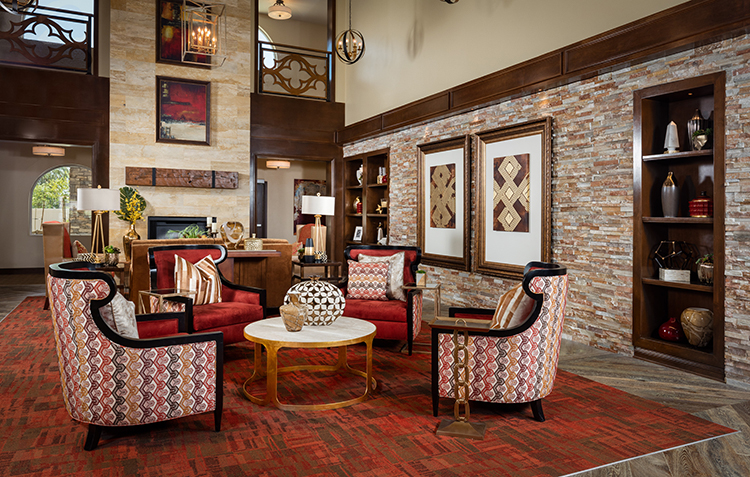 AWARDS
From stunning senior communities to innovative interiors K&A is winning awards nationwide.
-John Rimbach , President of WESTliving
Our commitment to and focus on high quality residential appointments together with Klang & Associates' longevity has helped us capture the essence of a comfortable elegant home-like décor in the senior housing segment. Klang and Associates designs are warm, comfortable and inviting for our residents, families, team members and even peers.
1994
In 1994 president / owner Lisa Klang opened for business in a small office building in Del Mar on 13th street founding what would become an international interior design firm.